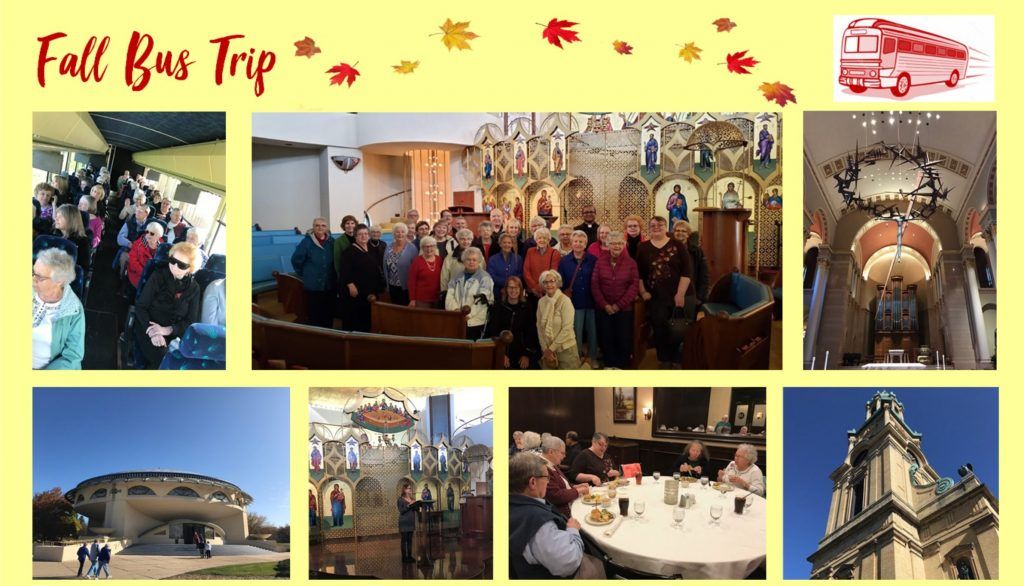 We had great weather for our St. Jude Fall Bus Trip to Milwaukee on October 23!
We visited the Greek Orthodox Church of the Annunciation (designed by Frank Lloyd Wright), heard an organ recital at the Cathedral of St. John the Evangelist, and enjoyed a delicious lunch at Maggiano's Little Italy.
Our next trip will be in Spring 2020 … stay tuned!