File a Report through Awareity by clicking on the green butterfly below: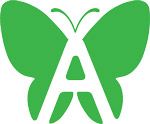 As we work toward a safe and secure environment for all people who live within the Green Bay diocese, we are committed to making it simple and confidential to share red flag behaviors such as: 
Sexual abuse of a minor (if this is currently taking place, immediately call 911 to report) 
Harassment Boundary issues 
Threats of violence 
Concerning behavior by clergy, staff, or volunteers 
Misconduct 
Anything that you may find stressful or out of the ordinary and feel compelled to bring forward regarding clergy, staff, or volunteers 
The Green Bay Diocese will partner with St. Jude parish staff and volunteers to combat these challenges and take a proactive approach to preventing what we can by staying ahead of concerning and potentially harmful situations. The Diocese and parish will work together to take timely actions and help our community members, whether they are a program leader, a victim, or a bystander. 
To help with these efforts, the Diocese of Green Bay Office of Safe Environment has implemented a web-based incident reporting tool called Awareity. Awareity is a comprehensive platform for reporting, tracking, and documenting incidents and concerns. Awareity empowers program leaders, staff, neighbors, visitors, and all other community members to be heard and to safely report warning signs and trouble. The goal of Awareity is prevention and to help identify red flags and warning signs before an incident occurs or escalates. 
If you need to report a concern, please click on the Awareity Incident Report button above. All reports can be submitted by using your name or remaining anonymous if you choose. As soon as a report is made, all of the appropriate personnel will receive an immediate notification of the report, review the report information and take appropriate actions to intervene and/or prevent escalation. 
Awareity is not meant to replace face-to-face communication, but instead provide an alternative option for reporting information that you may be uncomfortable coming forward with normally. Using Awareity to make a report ensures that your report is heard and received by a team of people who will be responsible for proper follow-up and follow through on the information provided.