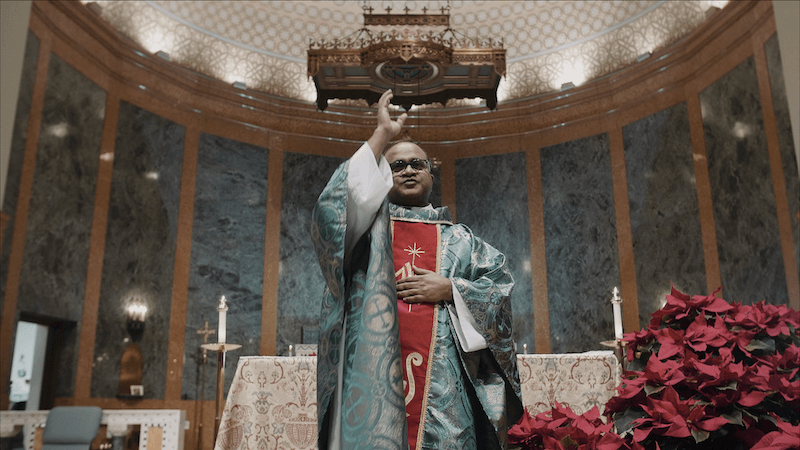 The reception of Confirmation is necessary for the completion of baptismal grace. Through this sacrament, the baptized are more perfectly bound to the Church and are enriched with the special strength of the Holy Spirit. Accepting their call as true witnesses of Christ, they are more strictly obliged to spread and defend the faith by word and example.
Preparation for this sacrament is a continuation of religious formation that takes place throughout childhood, and is usually, but not always, completed within the junior year of high school. To prepare for confirmation, freshman and sophomore students enroll in religious education classes to learn more in depth about our faith and Church teachings, as well as participate in our high school youth ministry program. Then, in junior year, after having completed this course of study, confirmation candidates enroll in a separate prep designed to prepare them to understand this sacrament and the gifts which are received from the Holy Spirit in it.
Please contact High School Ministry Coordinator with any questions or concerns about Confirmation preparation in high school.
For those seeking confirmation who are older than high school or in special circumstances, our pastoral team can help find a preparation program that fits their needs. Please contact the parish office to make arrangements.