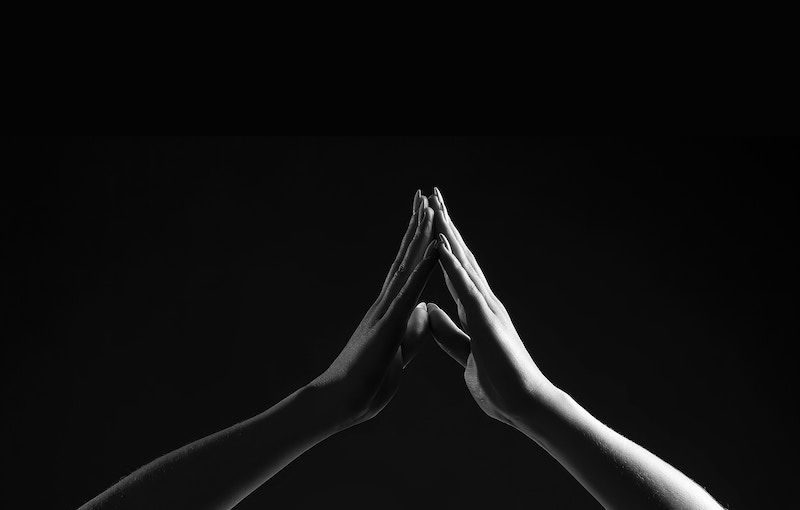 Social Concerns Ministry 
At St. Jude the Apostle Parish, our understanding of Social Justice is rooted in the centuries-old tradition of Catholic Social Doctrine, expressed in more modern times as Catholic Social Teaching. Catholic Social Teaching officially includes a body of literature spanning about 125 years: papal encyclicals, apostolic letters, conciliar and episcopal documents, and pastoral writings from Pope Leo XIII in the late 19th century to St. John Paul II at the turn of the 21st century, and now in the writings of Pope Francis, including his recent encyclical on the environment, Laudato Si' (On Care for Our Common Home).
These writings are based on the social mission of the church, which answers the express call of the prophets in the Old Testament and of Jesus in the New Testament to treat all people with mercy and justice, but primarily society's poor, oppressed, and marginalized.
Annual Back-to-School Fair Drive
Working with the local chapter of the United Way, we sponsor a collection of school clothes and supplies for underprivileged children in the Oshkosh School District.
Annual Christmas Giving Tree
Each year we collect items for residents in nursing homes, Santa's Workshop at Fr. Carr's Place 2B, and/or Take Five, an organization that collects new clothing year-round for needy children.
Diocesan Diaper Drive
In conjunction the the Diocese of Green Bay, we participate in an annual diaper drive for mothers and their babies experiencing financial challenges.
Caring for God's Creation Committee
This committee is responsible for education and advocacy on environmental justice. They are credited with the ecological enhancement of our parish buildings and grounds, including energy-saving lighting systems, recycling bins, and a new garden… The committee also sponsors an annual rummage sale to raise money to support their parish-based efforts and for local charities.
St. Vincent de Paul Society
Help in a variety of capacities to serve those in need in our community. Time commitment: Monthly meetings, home visits, and/or volunteering at our St. Vincent de Paul store as a clerk or organizing donations. For more information, please contact 235-9368.
Fr. Carr's Place 2B
Help provide salads, casseroles, and desserts to Fr. Carr's dining room. Cash donations are also accepted. Other voluntary opportunities are available as well. Time commitment: Food preparation and delivery once a month. For more information, please contact Bob Lang at 231-2378.
Social Events and Volunteer Opportunities
St. Nicholas Festival
This family-based event, the 2nd Sunday in December following 11:00 am Mass in Leannah Hall, includes good food, Christmas tree decorating contest, games, and a visit from St. Nick himself! Time commitment: 3-5 hours for decorating or working at the festival selling food or running children's games. For more information, please contact Michele Spanbauer at 235-7412.
Coffee & Donuts
Assist during this time of fellowship and faith building. Help set-up and serve coffee and donuts once a month after 7:30 and 9:30 Sunday Masses. Time Commitment: 2 hours per session. For more information, please contact Kathy Dodge at 232-1555.
Baking & Hospitality
If you love to bake then this is your ministry! Nothing says WELCOME like a plate of home baked cookies or a great pie! There are many meetings and events where this ministry is needed. Time Commitment: A few hours a year. For more information, please contact Jan Fendt at 235-7412
Blood Pressure Screening
Assist in taking blood pressures after the 7:30 and 9:30 Sunday Masses during the Coffee and Donuts social. Time commitment: Once a month. For more information, please contact Marianne Sheahan at 235-7412.
Office Assistants
Volunteer as an assistant in the parish office. Help in the front office, or stuff bulletins and assemble mailings. Time Commitment: Will accommodate your schedule. For more information, please contact Brad Gallenberg at 235-7412.
EAA Housing
Show our hospitality to EAA attendees who call the St. Jude Parish Center home during the week of the EAA convention. Clean and prepare rooms and beds for guests prior to their arrival and upon departure, grocery shop as needed, or donate breakfast items. For more information, please contact Jan Fendt at 235-7412.
Craft Group
Craft with us! If you are creative and enjoy sewing, painting, quilting or working on assorted crafts, this is for you. Work at home or with the group. Finished pieces are sold at various events throughout the year. Time commitment: Group meets Mondays from 9:00 to 11:30 am at the Sacred Heart School building. Assist with sales at the Parish Picnic in June, Harvest of Handiwork in October and Deer Widows Craft Sale in November. For more infromation, please contact Mary Fretschel at 231-8079 or Debbie Dumann at 231-3527.
Building & Grounds
Join the Building and Grounds team to help ensure that our places of worship and faith formation are well maintained. For more information, please contact the Parish Office at 235-7412.
Cemetery Committee
The parish cemetery is a symbol of our care and support for the deceased members of our parish and their families. The Cemetery Committee is responsible for developing, maintaining, and beautifying the Sacred Heart, Calvary Catholic, and Riverside Catholic cemeteries. The committee handles upkeep and various projects including fall and spring cleanups. Time commitment: Meetings at least twice a year. For more information, please contact Randy Wertz at 235-7412.
Miscellaneous Opportunities
Back-to-School Backpacks
Giving Tree (Christmas)
Monthly Drive for Food Pantries:
— St. Vincent de Paul
— St. Jude the Apostle
Rummage Sale (Caring for God's Creation)
Extra-Parish Organizations
Boy Scouts
Day by Day Warming Shelter
Knights of Columbus
Welcome Committee
For information on how you can get involved in any of these ministries, please contact Marianne Sheahan at (920)235-7412 or msheahan@stjudeoshkosh.org.