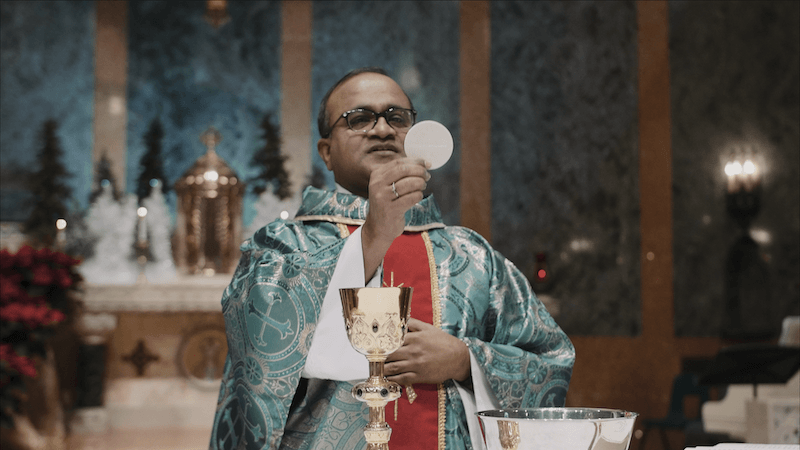 Holy Communion is the reception of the Eucharist, which is "the source and summit of the Christian life." At the heart of the Eucharistic celebration are the bread and wine that, by the words of Christ and the invocation of the Holy Spirit, become Christ's Body and Blood. Through baptism we are made sharers in the life of Christ; through Holy Communion that spiritual life is nourished and strengthened.
All the children of our parish who have been baptized and are in 2nd grade or older are invited to prepare with their families for the celebration of First Communion. The preparation process begins in January each year with the celebration usually near the end of April.
Preparation involves the child and at least one parent or other significant adult who will accompany him/her throughout the process.

Other family members are also welcome to attend sessions and participate. There is one Parent/Child meeting and two Parent/Child sessions, you will also complete materials at home which cover our beliefs about the sacrament.
All parish families with a second grade child are invited by mail in mid-December to participate in this process. For more information, please contact the Parish Office.