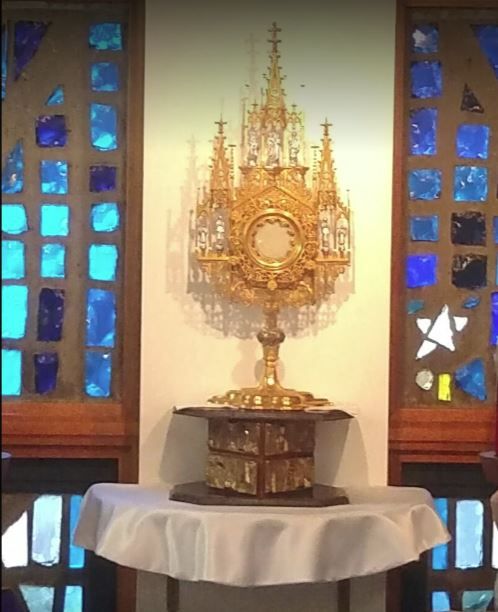 We are truly blessed to have a city-wide Adoration Chapel, located at Most Blessed Sacrament Parish – St. Mary's church site. The chapel is perpetual – open 24/7, year-round.

Come pray at any time or choose to be scheduled for a regular hour each week. Click here for the online adoration schedule.
Location:
Most Blessed Sacrament, Saint Mary Church
605 Merritt Avenue, Oshkosh
Use the left-side entrance for chapel access.

For more information and key code access, please email or call our St. Jude representative Cindy Hable, (920) 203-4348.