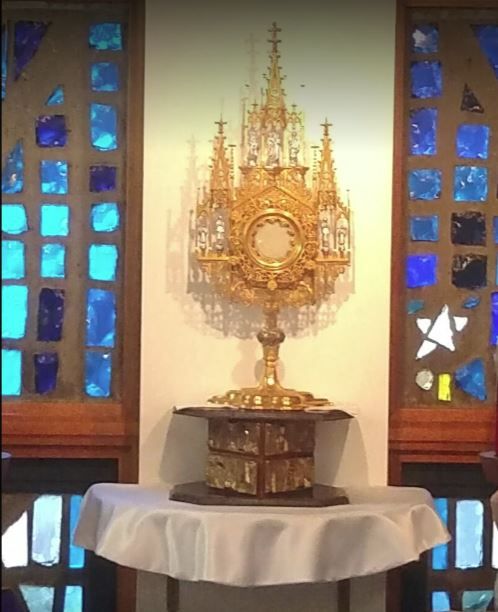 Adoration of the Blessed Sacrament is held at the Divine Mercy Adoration Chapel of Oshkosh.
Jesus is exposed in the monstrance for adoration from 1-9 pm Sunday through Friday and 1-6pm on Saturday.
Location:
Most Blessed Sacrament
Saint Mary Site
605 Merritt Avenue, Oshkosh
For more information and key code access, please email or call Kathie Reed at (920) 539-6871 or Deacon Rick Hocking.