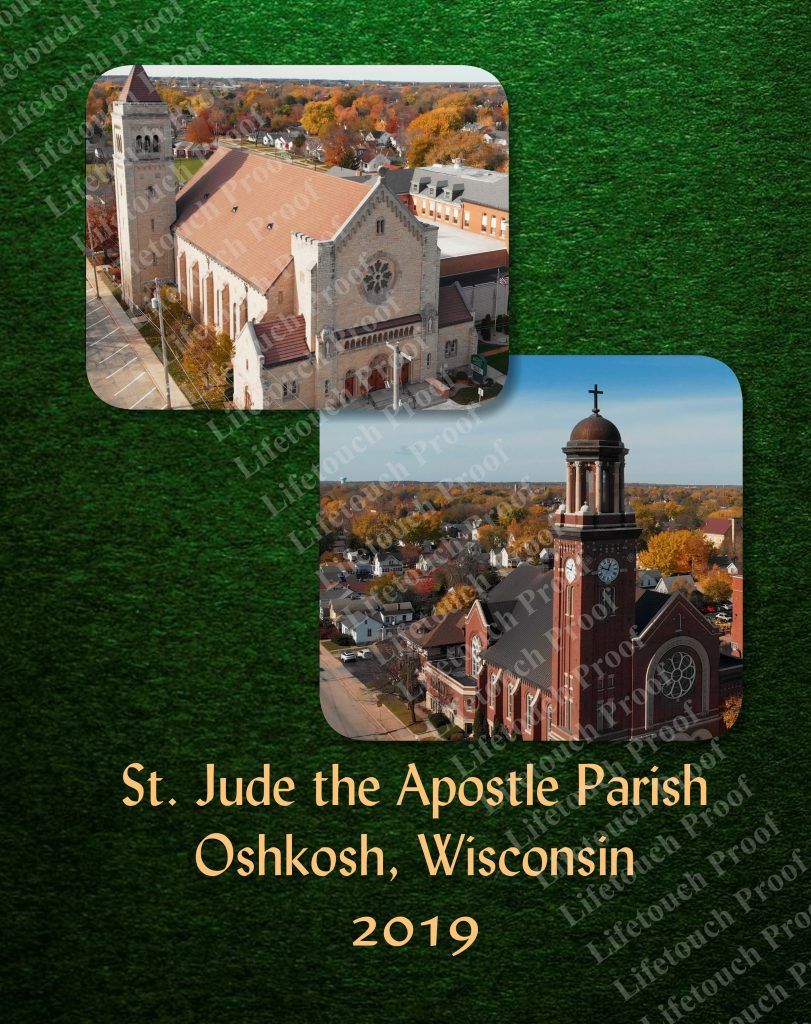 We are now taking orders for extra copies of the parish directory:
If you would like a copy of the directory but were NOT photographed …
If you want to order additional copies of the directory …
Contact the parish office!
Our parish directory is currently in production with Lifetouch. They are laying out the photo section of the directory, as well as typesetting the directory information.
In two weeks they are scheduled to send proofs of the directory so we can review it for typos and minor errors. Once we approve the proof, it will be sent to the printer. At that point we will need to let Lifetouch know how many copies of the directory we would like to order.
If you were NOT photographed for the parish directory, but are still interested in getting a copy of the directory, please contact the parish office. (If your family WAS photographed, you will automatically receive one free copy of the directory.)
The price of extra copies of the directory will be determined by the printer after they receive the proofs. Keep an eye on the bulletin for updates!
For more information, or with any questions, contact Rob Saley at the parish office: 235-7412, rsaley@stjudeoshkosh.org.