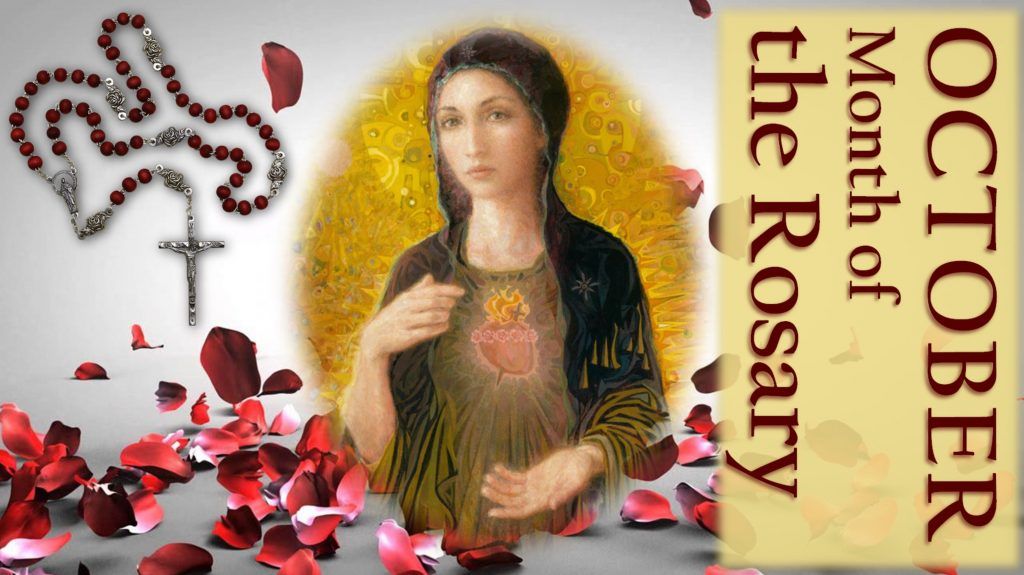 October is the month of the rosary. We invite you to arrive a half-hour before each Sunday Mass all month to pray the rosary with others.
All are welcome, especially if you haven't prayed the rosary before or in awhile!
If you can't join us before Mass, you are encouraged to pray the rosary at home sometime during the month of October.